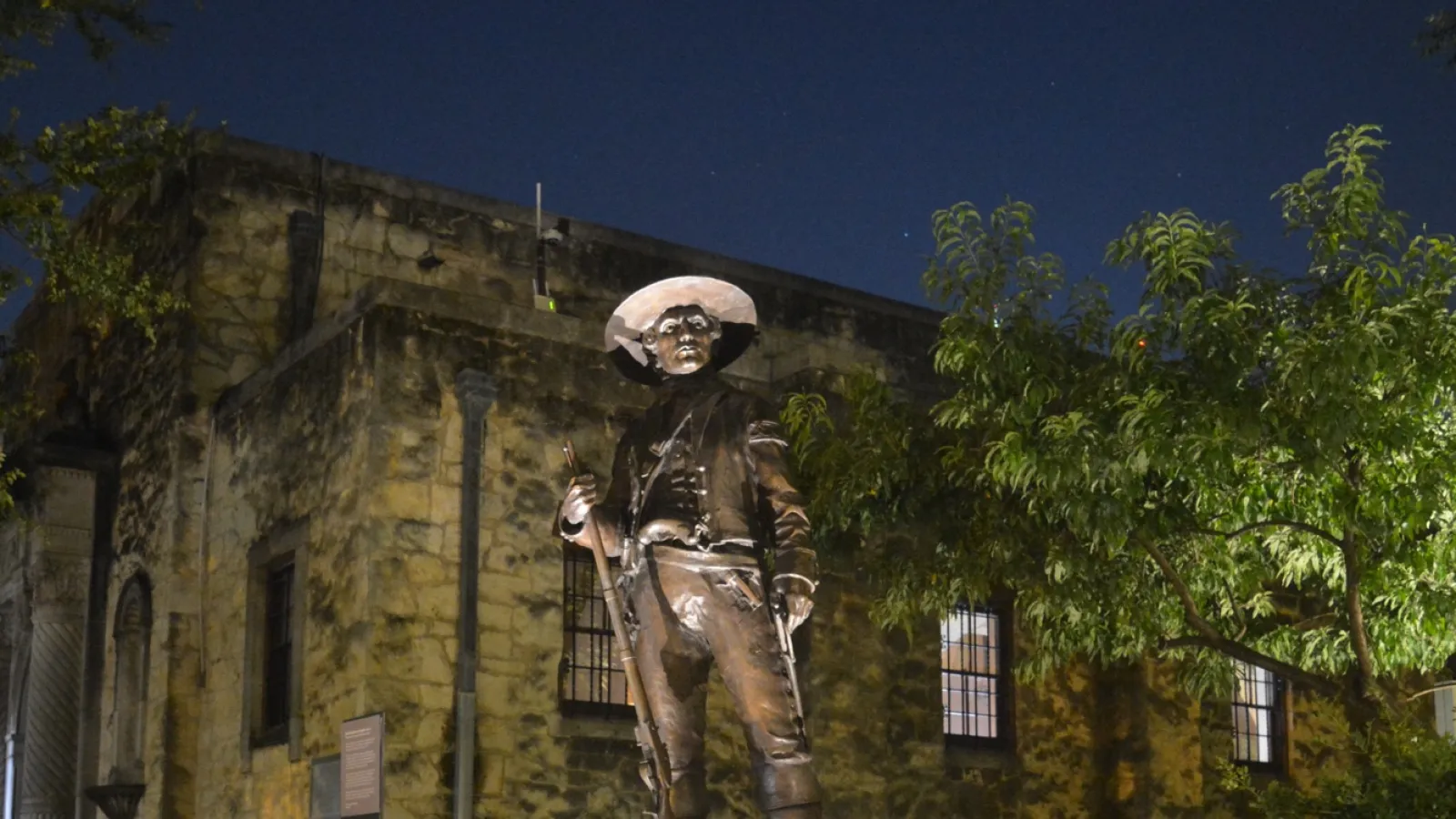 Texas Outdoor Lighting Illuminates the Alamo Again
AUSTIN, Texas
(July 8, 2021) -
Texas Outdoor Lighting
, a local veteran-owned, award winning outdoor lighting company, today announced their renewed project to modernize the lights at the Alamo, the historical Texas mission and fortress.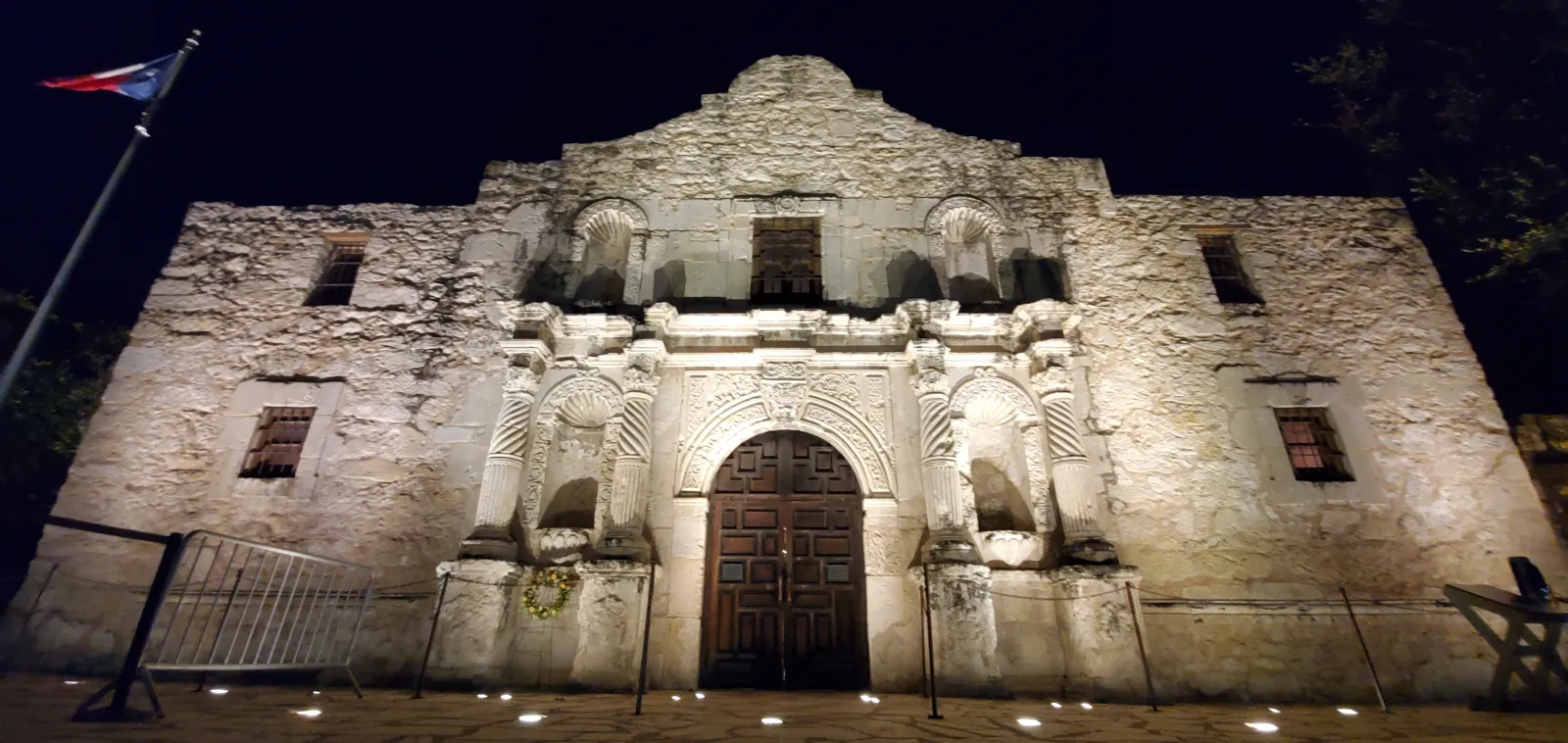 This project is an extension of Texas Outdoor Lighting's previous work on the monument. In July 2011, the company designed and installed the LED lighting system on the Alamo and has maintained the property ever since. With this new undertaking, the lighting designers will be updating the older LED fixtures in the Calvary Courtyard.
They will also be updating this area with our newer, brighter, better LED fixtures to properly show off this beautiful courtyard and highlighting the new bronze sculptures that are on site. The new fixtures will create a much more vibrant lighting scene for this courtyard, as the Alamo once again begins to host events there after dark.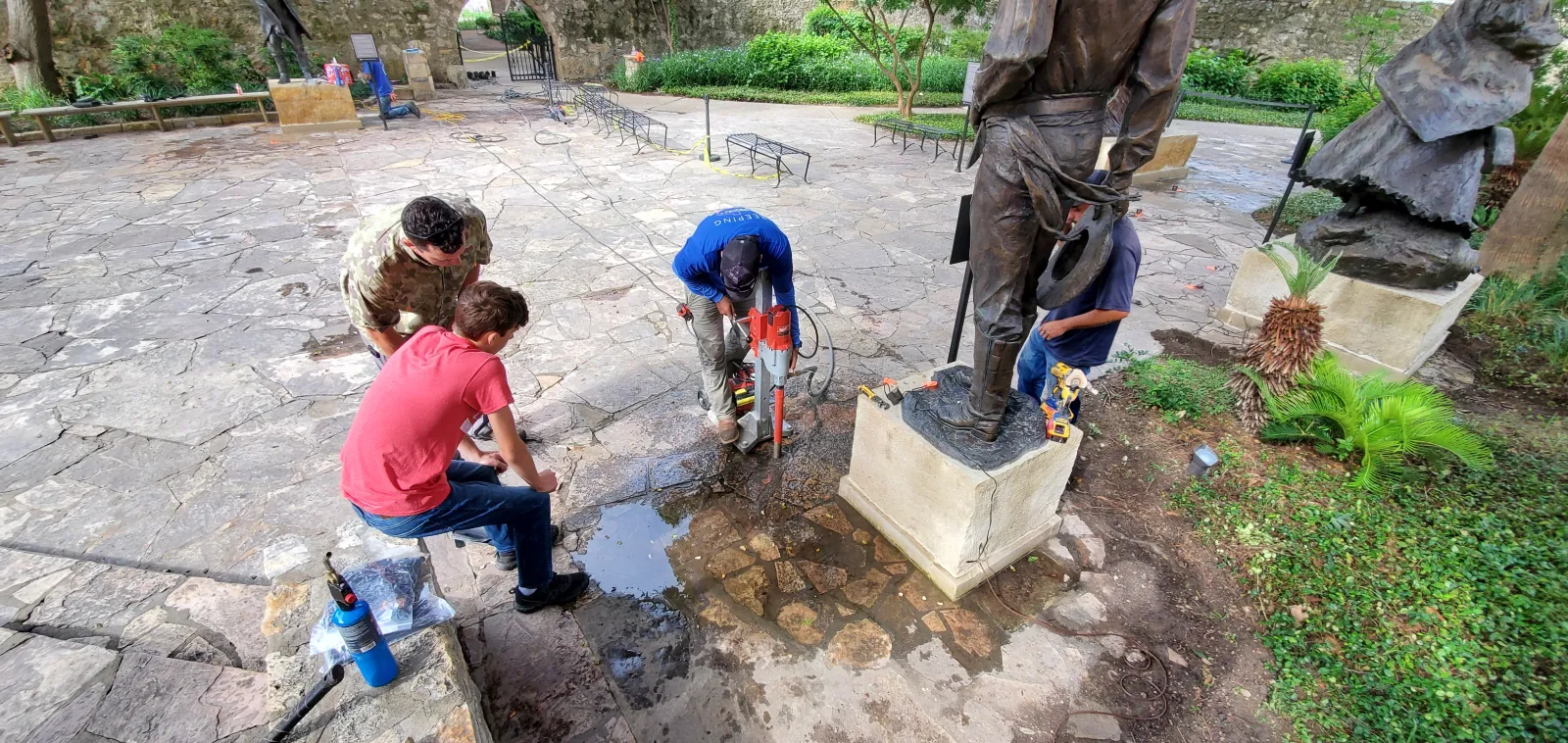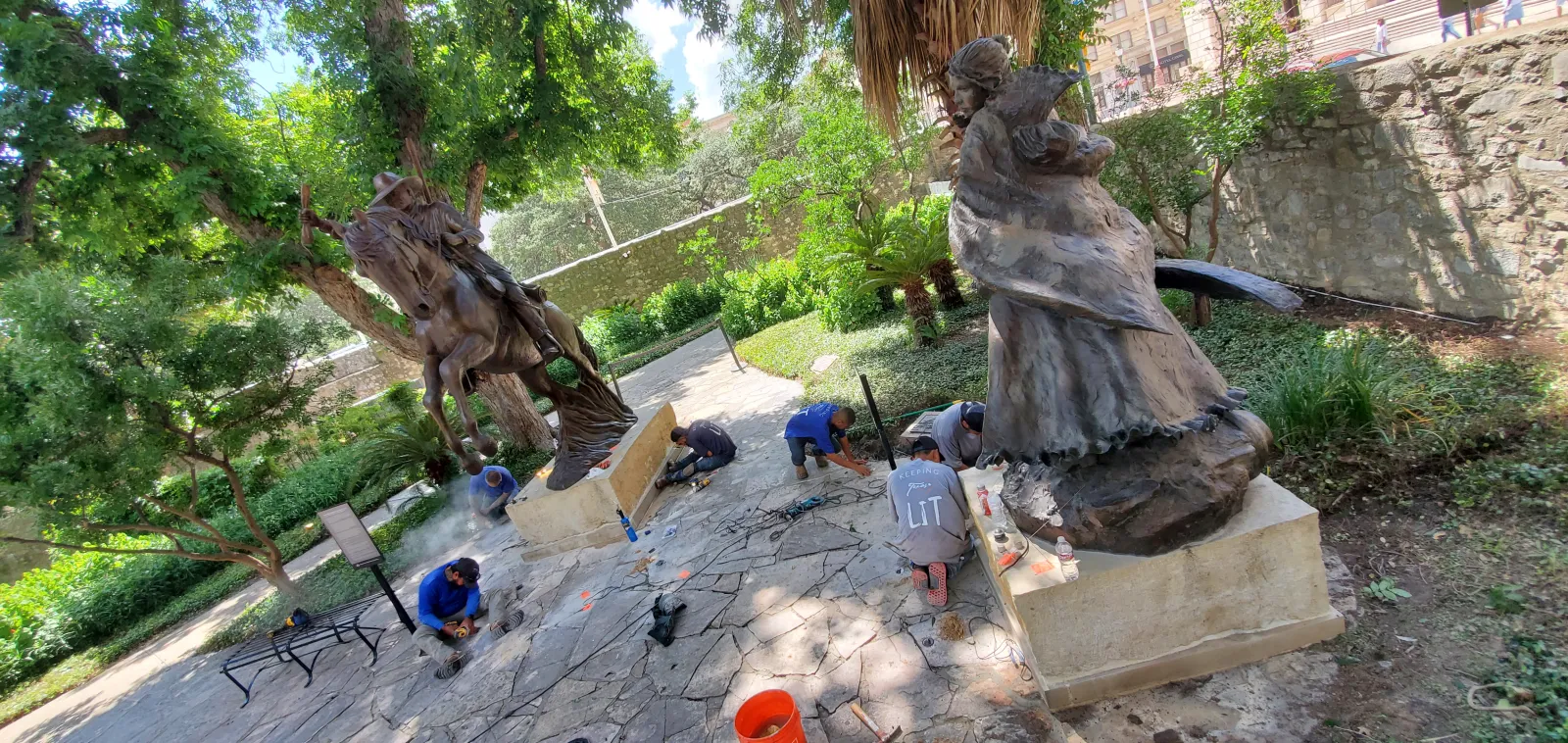 "In the past 10 years, LED technology has advanced tremendously, as have our design and install methods," said Joel Mayor, owner and lighting designer of Texas Outdoor Lighting. "We will be using much smaller, but brighter fixtures and new design methods to create an even more dramatic, safe and secure scene."
In light of the economic hardships after being shut down for the last year due to the pandemic, Texas Outdoor Lighting will be donating the new lighting system to The Alamo, working with Lumien Lighting, their lighting manufacturer and partner, to make the project possible.
"We are thrilled to be working with a veteran-owned, Texas-based company like Texas Outdoor Lighting to enhance the lighting in the Cavalry Courtyard," said Alamo Trust Executive Director Kate Rogers. "They did a tremendous job when they were tasked with lighting this space in 2011, and we are looking forward to how the advances in LED technology since then will help improve the visitor experience in the courtyard. The lighting will continue to be vibrant without being distracting or out of place with the reverent tone of the overall site."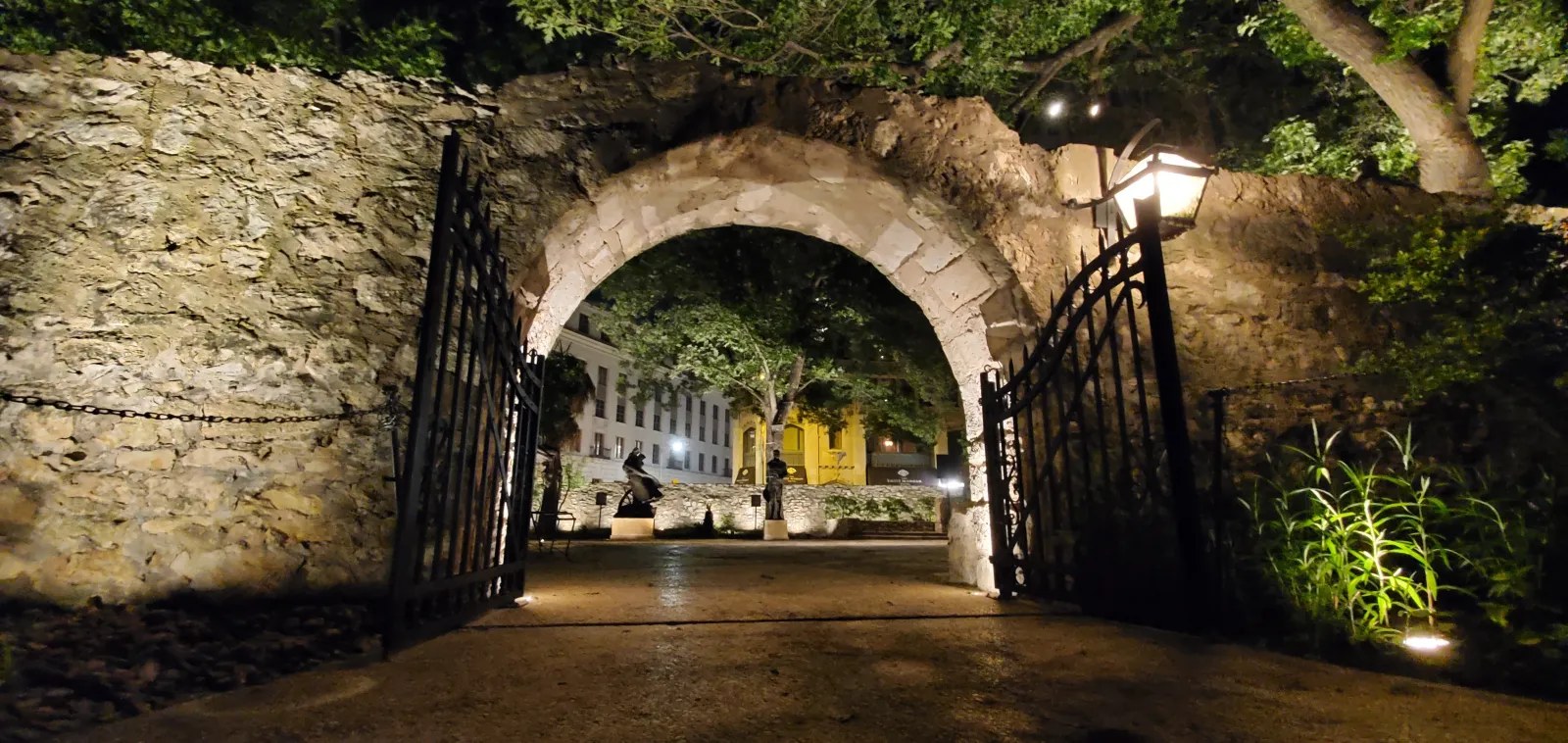 About Texas Indoor Lighting
Texas Outdoor Lighting was founded in 2007 by Joel and Beth Mayor. From humble beginnings using only an old blue Saturn as their company vehicle, Texas Indoor Lighting has grown to over 15 employees, a full-time maintenance crew and a fleet of commercial vehicles and trailers to install and service projects all over the Lone Star State. The company is veteran and family-owned, and their award-winning design team uses commercial grade products holding lifetime warranties. For more information, please visit www.texasoutdoorlighting.com
About Lumien Lighting
With over 15 years in the LED manufacturing industry, Lumien Lighting offers landscape lighting fixtures in multiple international markets. By focusing on the architectural lighting industry, the company designs and customizes landscape fixtures to fit the ever-changing needs of their clients. Lumien offers a variety of energy efficient lighting fixtures for commercial or residential applications. For more information, please visit www.lumienlighting.com.
You can view the project video here.